It is not the easiest task to find the right jewelry that goes the best with your outfit. There are too many determinants to confuse you to the core. Your decision needs to take into consideration the type of occasion, finding the right colors, discovering what jewelry is suitable with the type of your face and body shape… I already got a stomachache, how about you?
---
---
But do not worry. Once you finish reading this post, you will find out many things you have not even considered before. Yet, it will not feel overwhelming as you are more acknowledged and realize that there is one or two simple equation in all of this mess. As soon as you grasp the logic behind, you are free to go and glitter yourself with the best pieces of jewelry!  
Choose Your Jewelry According to the Occasion
While deciding on what kind of jewelry you should wear, you need to read the environment you are going to in advance. In other words, you need to dress and accessorize appropriately, depending on the occasion.
If you are accessorizing your formal office outfit, you should pick a kind of jewelry that does not make any noises. I mean, imagine yourself at the office, working on your computer; and you have wrongfully chosen a bracelet jingling every time you press a button on the keyboard. How annoying would that be for you, and your colleagues? 
---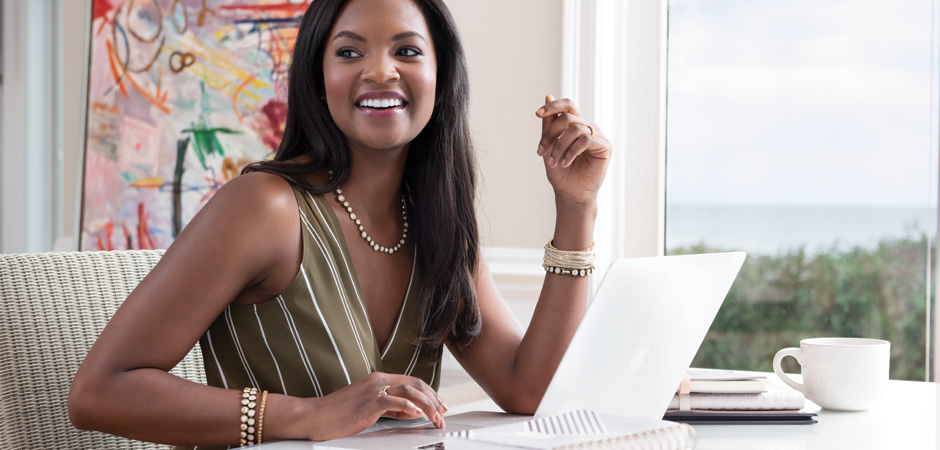 ---
Furthermore, depending on the level of conservativism of your workplace, you may want to avoid some pieces of jewelry that would be 'too much.' For instance, big shiny hoops would not be the best jewelry for a government job, but they may go well with an advertising agency. Lastly, I do not even need to say it but you have to stay away from emo-like pieces of jewelry such as skeletons and vampire-like accessories.
When it comes to the occasion of a formal event, there is a simple formula: the more elegant you look, the more attention you will get. And when one says 'elegance', the first pieces of jewelry coming to mind are pearls, diamonds, and minimal gemstones. If you decide to use one of these pieces of jewelry, try to keep it as simple as possible. If not, they will lose their elegance and turn into something chavette.
---
---
If your dress has details in the neck part, do not wear a necklace, and go with statement earrings and a bracelet. If the neck part is high and does not have any kind of decollate, go with an updo-hair and make your earrings shine.
---
---
Nevertheless, if you insist on having a piece of extra jewelry other than a bracelet, earrings and a cocktail ring; you can add a shiny headband that is made of shiny material. Yet, I would recommend not to do this, if your outfit is not simple and has too many details and glamour on it.
Let's say you are going to a party instead of a formal occasion. In this case, your choices are even wider. Go with big hoops, jingling bracelets, statement necklaces, hair accessories… Who cares? You can modify your jewelry according to your style and personality, and go have a crazy night!
---
---
However, if this party is bigger than a night out with friends and involves companies and celebrities, it is better to keep your level of elegance somehow.
Make Your Research
If you are new to accessorizing, it is best for you to make your research first. The fact that the jewelry world is wider than our imagination, there are too many options that you have not even considered before. Even though it could get confusing to know too much, you should still figure out a way to combine them. However, for a newbie, the safest option is to keep it as simple and minimal as possible in order to avoid looking funny.
---
---
Rather than going around with 100 tons of jewelry on you, buy yourself small earrings, elegant necklaces, and other suitable pieces. At the end of the day, even though you are familiar with the jewelry dictionary, you will realize that keeping it simple is the best option in most cases. 
Adjust them to Your Dress
As I mentioned earlier, there is a simple equation while deciding what pieces of jewelry to pick for your dress. As the number of details in your dress increases, volume down your jewelry. Likewise, if your dress is classic and simple, you can outshine your jewelry picks.
Another tip could be about the neckline of the dress. If the dress has a high neckline with details, skip the necklace for sure. In some cases, if there are not any details on the neckline, you may still add a necklace. However, it is best to just updo your hair, add some cool earrings and skip the necklace. 
---
---
The compatibility between your other accessories and your jewelry is another determinant. For instance, if you are wearing red high heels, you can have some red gemstones in your jewelry. By the same token, if you are going for a silver metallic look in your shoes and purse, you should combine it with some silver colored jewelry.
Mix Some Colors
You do not have to always go with one color in all your pieces of jewelry. If you have a good fashion eye, you will create miracles by combining different colors and metals.
---
---
For instance, there are many fashionistas mixing gold and silver, and it does not look weird at all!
Pick One Statement Jewelry
You will have an exhausting shine on you if you try to have all your jewelry a statement one. Imagine big earrings, a big necklace, large bracelets, and a huge ring. That will not look modest at all. You will be seen as less elegant, and even vulgar.
---
---
Therefore, you should pick only one statement jewelry, and combine it with simple and small other pieces. If your necklace is shouting out in the crowd, you will need less visible earrings, bracelet, and ring. Moreover, if you decided not to use a necklace due to the neckline of your dress, you can choose your earrings as a center of attention within your pieces of jewelry.
Don't Be Scared of Other Colors
You do not have to wear black jewelry with a black dress. You do not have to go for an all-white look even though it could look amazing. However, one needs to be flexible in order to get creative with his/her look.
Apart from classical colors such as gold and silver that go with almost every dress, you can try to broaden your horizons with a color wheel.
---
---
Check out the wheel. Who would have thought a light blue would go awesome with a bright red outfit? Most people would directly go with the color gold, silver or black with red. Yet, you do not have to. Using complimentary, opposite colors prompt you to look creative and like a fashionista.
If you decided to wear a neutral colored dress such as a black or white dress, you can almost go with any color. Whether it is pink, coral or velvet, black and white can handle almost anything.  
Find Something Suitable with the Shape of Your Face
One would not directly take into consideration the shape of her face while choosing jewelry. Still, your face type plays a role in how you look with different types of jewelry. For instance, it is not recommended that you wear lengthy pendant earrings if you have a long face or oval face. Rather, you should go for minimal and short earrings to complement your face type. The pendant earrings would go better if one has a square face.  However, in the end, it is your face, your body, and your style; and you do not have to listen to some stranger on the internet. You can go with anything that you feel comfortable in 😊
Hands and Rings
Smaller and thinner earrings make one's fingers seem longer. If you do not need such a trick and already have long and thin fingers (lucky you), you can go for big statement earrings.
---
---
Furthermore, as traditionally the left hand is reserved for weddings rings etc., the right hand has the whole playground for many rings.
Skin Tone and Jewelry
Who would have thought skin tone plays a role in choosing jewelry? If your skin color is warm, yellow shades and green shades will look somehow better on you. You can go with yellow gemstones such as ruby, citrine, etc. If you have a whiter skin, colors such as blue, purple and tones of red may look better on you. Therefore, you can choose to use emerald, amethyst, and opal. With darker tones, gold goes amazing as it creates more contrast.
---
---
Still, most of the times it is not even related to your skin tone how your jewelry looks. Everyone can go with pearls, diamonds, rose gold, etc. It is just that the color of the jewelry may pop up according to your skin tone, but, if truth to be told, it is not the biggest concern, or concern at all, when picking your accessory. 
Body Shape and Jewelry
If you are more of a 'minion' type, you should go for minimal types of jewelry that is small, elegant and as thin as possible. If you decide to go for bold jewelry that is too big and ornate, they may not compliment you and may contrast you instead. In the same way, if you have a larger and taller body, tiny jewelry may get lost on you. Additionally, the length of your neck matters. If you have a small neck, choker may not look as cool as you might think. Therefore, as the neck gets shorter, you should go for thinner and longer pieces. 
Highlight Your Face and Eyes
---
---
This one has a pretty easy formula. If you want to highlight your face, you should go for an updo hair and accessorize it with a pair of statement earrings. You can pick these showy earrings according to the color of your eyes. For example, if you have green eyes and go for shiny green gemstones, you will enchant everyone!
Nothing Can Go Wrong with Pearls and Diamonds
If you want to achieve the word #elegance, pearls and diamonds are the ultimate intensifiers of that! They are the best with simple dresses and increase the volume of 'I'm here' vibe.
---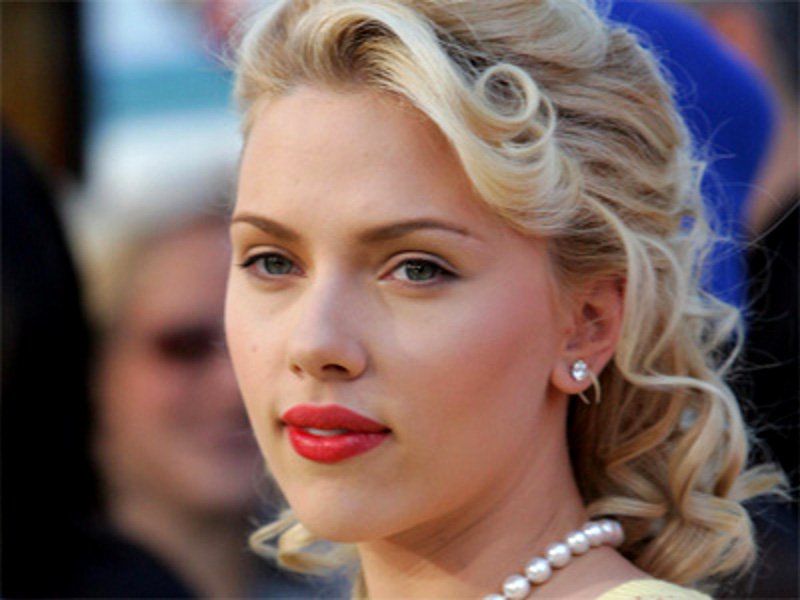 ---
Even though %99 of the times, nothing can go wrong with pearls and diamonds, there are still some tips that need consideration. For example, if your pearls are oversized, they will make you look more like a grandma. Another tip could be not using these classic pieces of jewelry if your dress consists of too many bright colors and it is just way too funky. If you dressed up for being wild, crazy and fun; pearls may still do the trick but diamonds will only increase the formality. Lastly, it should be noted that pearls go great with sea-colored clothes: clothes that have aqua blue, sea green, etc.
Classic Choice of the People: Gold, Black, Silver, White
---
---
These are the most preferred colors when it comes to accessorizing a dress. Therefore, most of the time, gold, black, silver and white are easy to blend in with especially classic outfits. If you have no idea how to accessorize your dress, you can start by checking out gold and silver pieces of jewelry and see how that turns out. If they are no match, depending on the color of your dress, you can also go for neutral colors: black and white.
Related Questions
How to Wear Jewelry with Glasses
When considering what jewelry to wear with glasses, you should take into consideration the color of your glasses, whether your glasses are suitable with your style, and how comparable your earrings and glasses are together.
How to Wear Jewelry If You Are Allergic
If you are allergic to many metals and cannot find a piece of jewelry that does not make you itchy, you can try to cover the part that makes you itch. For example, you can go over the clip with a transparent nail polisher. Or, you should just stay away from the cheap pieces of jewelry and buy expensive ones.